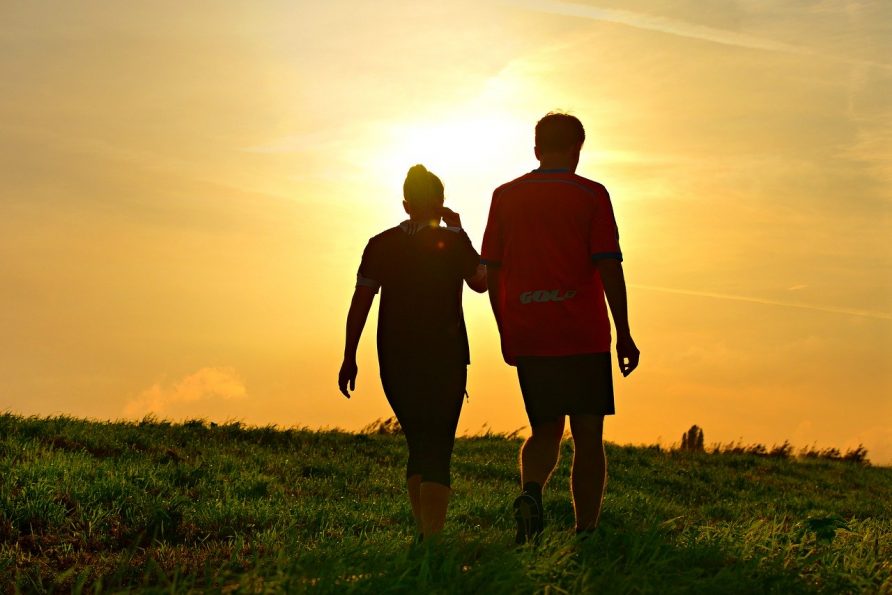 Best honeymoon destinations in South India offer calmness of forests, sparkling backwaters, the charm of lovely beaches to the chilling hill station, etc. Honeymoon Places in South India should be considered for your never-ending exotic romance and love.


Munnar
Munnar is a famous hill station in Kerala, located at the Western Ghats with an average elevation of 1700 meters above sea level. Because of pleasant weather, September to March is the best time to visit Munnar. April to June is a little warm and July to August experiences heavy rainfall. Bagging tea and coffee is an important part of shopping in Kerala at Munnar. This hill station is a favorable destination for nature lovers and trekkers. Munnar is one of the best honeymoon destinations in South India.

The top sightseeing places in Munnar are Mattupetty Dam, Echo Point, Eravikulam National Park, Attukkad Waterfalls, Lakkom Waterfalls, Anamudi, Cheeyapara Waterfalls, Meesapulimala, etc.
Andaman & Nicobar Islands
Andaman & Nicobar Islands is a Union territory of India encompassing 572 islands at the juncture of the Bay of Bengal and the Andaman Sea. These 572 islands majorly divided into five broad categories – Great Andaman, Little Andaman, Ritchie's Archipelago, East Volcano Islands, and Sentinel Islands.

Great Andaman is known for Port Blair, the capital of the Andaman & Nicobar Islands. Ritchie's Archipelago cluster of the islands that are known for the destinations like Havelock Island, Neill Island, and Wilson Island. You can enjoy water sports activities like Scuba Diving and Snorkeling at Havelock Island.

The cuisine Of Andaman is like the island is exotic and refreshing. Seafood is dominated everywhere and doesn't miss the fish delicacies here. You can sip in the truly refreshing and tropical coconut water here. Fruits like mangos, bananas, pineapples, guava, etc can also find here.
Top destinations in Andaman & Nicobar Islands
Swaraj Dweep – This remote island features attractive, white sand beaches, a lighthouse & various small villages.
The Andaman Islands are an Indian group of islands in the Bay of Bengal, between India and Myanmar. This island is famous for Havelock Island Beaches, Gandhi Marine Park, and Cellular Jail.
Port Blair is the capital city of the Andaman and Nicobar Islands and known for its Museums and Cellular Jail Memorial.
The Nicobar Islands are groups of island chains in the Eastern Indian Ocean. This island is famous for Honeymoon, Scuba Diving, and Beaches.
Neil Island – Picturesque island with beach resorts & coral reefs, natural rock arch & other beautiful sights.
Baratang offers mangrove creeks, beaches, limestone caves & a mud volcano.
Little Andaman Island is the fourth largest of the Andaman Islands and this island is famous for Surfing, Beaches, and Crocodiles.
South Andaman is home to the majority of the population of the Andaman Islands. Major attractions are Whale watching, Snorkeling, and Marinas.
Kovalam
Kovalam is a small coastal town in Kerala and is extremely popular among westerners due to low tidal waves and shallow waters. Places to visit in Kovalam include Lighthouse Beach, Hawah Beach, Vellayani Lake, Poovar, and many more.
Ooty
Ooty officially known as Udagamandalam is a town in the Nilgiris District, Tamilnadu. Ooty is most famous for its tea plantations and handmade chocolates. The best time to visit Ooty is from October to June.

Avalanche Lake, Ooty Lake, Emerald Lake, Botanical Gardens, Pykara Waterfalls, etc are the top tourist attractions.
Wayanad
Wayanad is a rural district in Kerala state and famous because of its beauty. There are lots of tourist places in Wayanad like Thirunelli Temple, Kuruvadweep, Pookode Lake, Banasura Dam, Soochipara Waterfalls, etc.

The best season to visit Wayanad is from October to May. This is a good time for sightseeing, wildlife tours, trekking, and other outdoor activities. During the rainy season that lasts from June to September is a great time for nature lovers as Wayanad will cover itself with greenery.

Wayanad is unique in that it is situated in an elevated scenic mountainous plateau in the Western Ghats.
Kodaikanal
Kodaikanal is a hill town in the state of Tamil Nadu. Kodaikanal is a serene hill station, famous for its breathtaking natural beauty and tranquil environs. This hill station is one of the best honeymoon destinations in South India.

Kodaikanal can be visited throughout the year, but the perfect time to visit is in the winter between October and March. Top sights in Kodaikanal are Kodaikanal Lake, Coaker's Walk, Silver Cascade Falls, Vattakanal Waterfalls, Pine Tree Forest, etc.
Kumarakom
Kumarakom, a part of the Kuttanad region is a village in the state of Kerala and famous for its backwater tourism. November to February is the best time to visit Kumarakom. The monsoon season from June to September is also good to visit and enjoy the rain-washed splendor.  This place is famous for boating, windsurfing, skiing, and parasailing. Most of the resorts around here offer Ayurvedic massages and spa treatments.

Kumarakom Bird Sanctuary, Pathiramanal Island, Thaneermukkom Bund, Vembanad Backwaters, etc are the top attractions here.