Bangalore to Bandipur Road Trip – Close to Nature
Last year, on our Dussera holidays had a weekend trip to Bandipur National Park. We started from Bangalore on Friday early morning to avoid the traffic on highways so that we can reach before lunch.

Bandipur National Park was established as a Tiger Reserve in the year 1974 and this National Park was once a hunting ground of Maharaja of Mysore. Its spans about 875 sq. kms in the Chamarajanagar district which is 80 km from Mysore. Bandipur is 250 km away from Bangalore which is a quick getaway for Bangaloreans.
Which are the places to visit in and around Bandipur
At Bandipur National Park we hired an open jeep or you can opt for a bus safari of the Bandipur National Tiger Reserve at the early dawn. Safari starts from 6.30 am till evening 6 pm. You can book your slot for safari according to your preference. It has a sizeable number of tigers, along with other animals like Elephants, Hornbill, Sambar, and Four Horned Antelopes.

Sighting of gaurs (Indian bison), elephants and deer is very common. Take the early morning and evening safari to increase your chances of seeing a tiger.
Good luck for tiger sighting.
Bandipur Safari Timings
The bus safari is available between 06:30 AM and 09:00 AM and between 03:30 PM to 05:30 PM.
Elephant safari will be available between 10:00 AM and 11:00 AM.
Jeep safari is available from 06:00 AM to 09:00 AM and from 04:00 PM to 06:00 PM.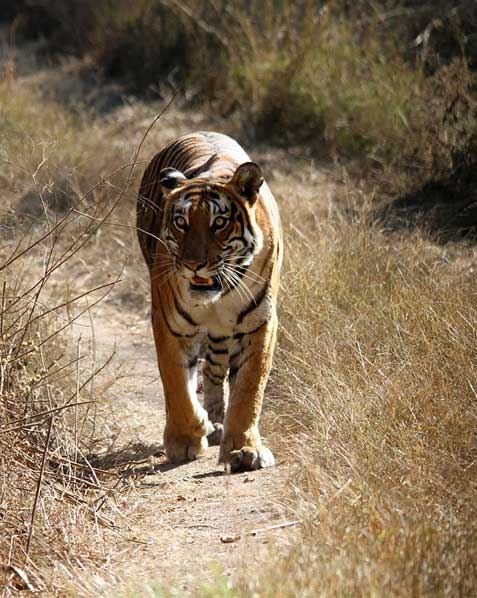 On the SECOND day we got up early and was all set for our next destination the Himavad Gopalaswamy Betta.
In Kannada betta means "hill". Gopalaswamy Hills is the highest point in Bandipur National Park and has a temple dedicated to Lord Krishna. If you are lucky you can see elephant family grazing around. You can admire the picturesque view from top of the hills. The sunrise and sunset views are spectacular and do take your DSLR to capture some beautiful pictures.

We stopped for quick lunch and headed to our next spot Biligiriranga Hills – commonly known as B R Hills, it is a home to diverse flora and fauna, a wildlife sanctuary and a temple dedicated to Lord Vishnu. The drive up to the hills is serene and takes about 20 minutes from the base. Come here for an amazing views, peace, calm and the fresh mountain air.
Himavad Gopalaswamy Betta – Credits/Ashiq mk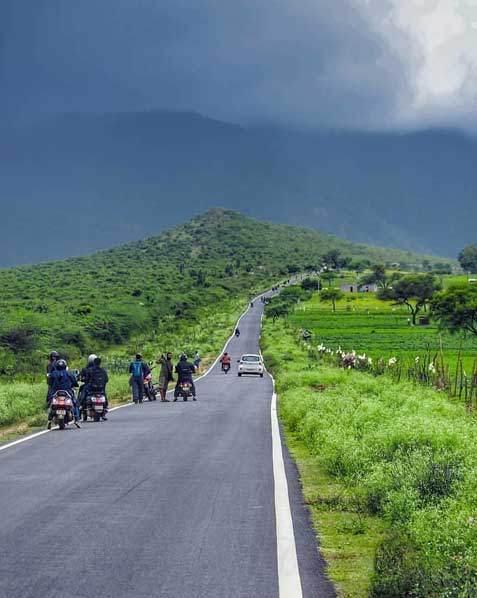 On the THIRD day, we visited the Mudumalai National Park.
Mudumalai National Park is about 20 kms from Bandipur and nestled in the Nilgiris, this sanctuary is home to many endangered animals and has about 266 bird species. You can see some rare birds like the Rufous bellied hawk eagle occasionally in the sanctuary. Mudumalai has the highest tiger population density in the country with 48 tigers and Govt is taking special care to preserve the Indian tigers.

It was a refreshing weekend getaway from city life, the traffic and the crowd. To be lost in the peace & calmness of jungle, the sound of birds and wildlife, the beauty of flora n flauna. It really refreshed our mind and we were all set for the hectic life of Namma Bengaluru.
Mudumalai National Park – Credits/Khushboo Jain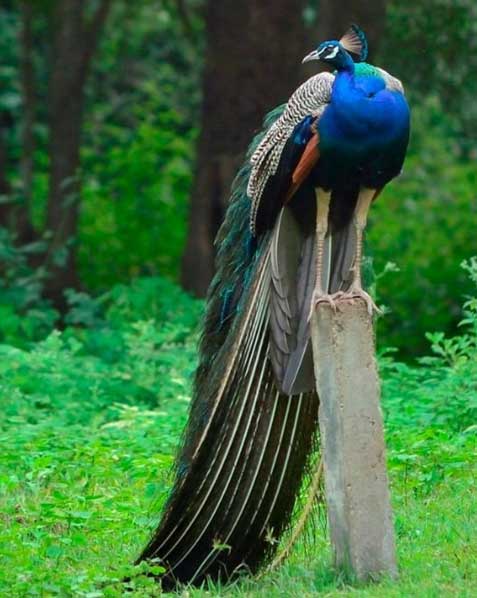 Author – Neha
Let's PLAN A WEEKEND TRIP TO BANDIPUR
Bandipur Travel Itinerary

Bandipur National Park is the wild attraction of Bandipur. Bandipur is 250 km away from Bangalore which is a quick getaway for Bangaloreans.