Kanyakumari to Khardung La Road Trip
Breakaway from your stressful routine. If you are dreaming of setting out to hit the open road, look no further. This is our pick of the best road trips in India and India is one of the best road trip destinations in the world. Kanyakumari to Khardung La is one of the best routes for Road Tripping.
Kanyakumari > Bengaluru > Hyderabad > Nagpur > Gwalior > Agra > Ambala > Manali > Khardung La (Approximately 3839 km)
Kanyakumari to Bengaluru
The driving distance between Kanyakumari and Bengaluru is 665 km. The main places covered during the journey from Kanyakumari are Tirunelveli, Dindigul, and Krishnagiri.

Top Places to Visit on the Way to Bengaluru from Kanyakumari
Tirunelveli
Tirunelveli is one of the ancient cities, famous for various temples is a must-visit place in Tamilnadu.

Top attractions to visit in Tirunelveli are Kanthimathi-Nellaiyapper Temple, Agasthiyar Falls, Kattabomman Memorial Fort, Vettuvan Koil Temple, and Manimuthar Waterfalls.

Tirunelveli is also famous for the Iruttu Kadai Halwa because the taste of the halwa will be unique they are prepared by the Wheat, Ghee, and Karuppatti. Tirunelveli Halwa is different from other South Indian Halwas because of its unique taste.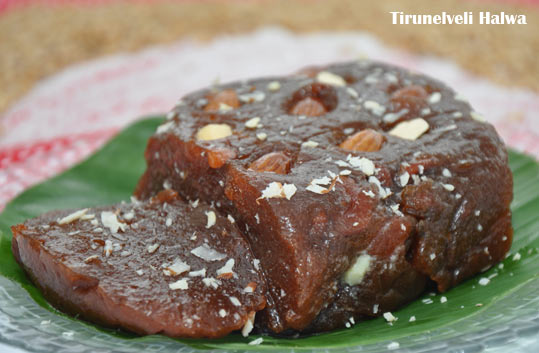 Dindigul
Dindigul is famous for its handmade locks, 108 Vinayar Kovil, Kotai Mariamman Temple, etc. Finally, don't miss the famous BIRIYANI. You can explore many restaurants that give you extraordinary tasty biryani @ Venu Biryani, Thalapakatti Biryani, Ponram Biryani, and Koli Nadar Kadai.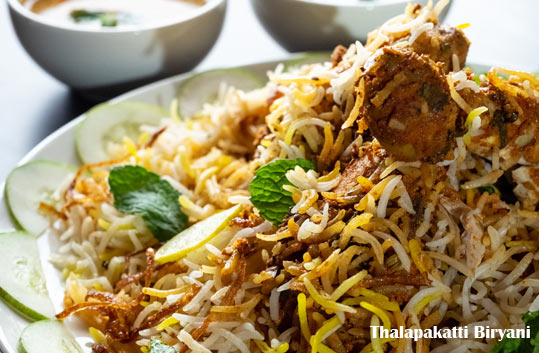 Krishnagiri
Krishnagiri is very popular for Mangoes hence it's often termed as the Mangoes Own Land. One of the most popular tourist attractions at Krishnagiri is the Shree Parshwa Padmavathi Shaktipeeth Tirth Dham.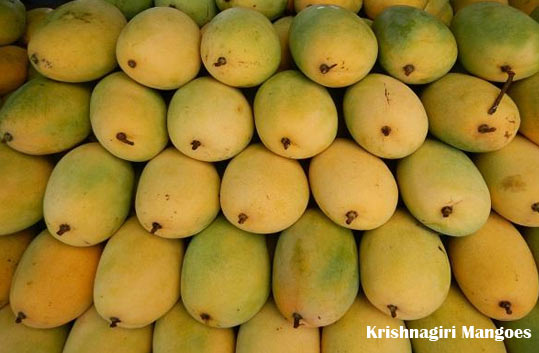 Other popular attractions in Krishnagiri are KRP Dam, Sri Kattu Veera Anjaneya Temple, Krishnagiri Fort, Rayakottah, Venugopala Swami Temple, etc.

What is Special in Bengaluru?
Bengaluru is perhaps most well-known as a Tech Hub and it's known as the Silicon Valley of India. Bangalore is also home to many start-ups and Indian tech companies. Bengaluru is also famous for its gardens, religious sites, nightlife, shopping, and architecture. The main attractions in Bengaluru are Lalbagh Botanical Garden, Bangalore Palace, ISKON Temple, Bull Temple, etc. The best shopping places in Bengaluru are Commercial Street, Brigade Road, UB City (luxury shopping), etc.

Trekking at Brahmagiri Hill & Makalidurga, Rock climbing in Ramanagara, White Water Rafting in Bheemeshwari etc are some of the adventure spots near Bengaluru.

The winter months (October to February) in Bangalore are the best time to visit the city.

Make sure you taste the traditional Bengaluru food when you are going for an Indian Road Trip.
Bengaluru to Hyderabad
The driving distance between Bengaluru and Hyderabad is 570 km. The main places covered during the journey from Bengaluru are Bagepally, Ananthpur and Kurnool.
Top Places to Visit on the Way to Hyderabad from Bengaluru
Bagepally 
Just after Bagepally in Andhra Pradesh, take the right diversion to Lepakshi. An exceptionally beautiful temple around 20KM diversion from NH7.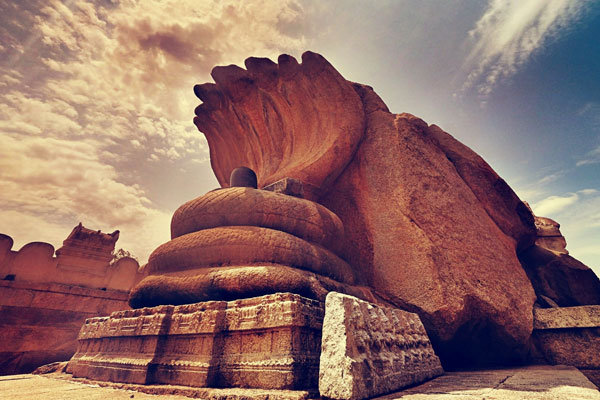 Ananthpur
Dharmavaram region in Anantapur is famous for the handmade pure Silk Sarees. Anantapur is known for its tasty Biryani and South Indian delicacies, like Idli & Dosa.
Kurnool City
Kurnool City is the Gateway to Rayalaseema. Srisailam Dam, Srisailam Ropeway and Srisailam Jyotirlingas, Nallamala Hills, etc are the major tourist attractions. Uggani Bajji, a popular dish of Kurnool. Some of the most popular street food items in Kurnool are Bread Omelette, Samosa, Mirchi Pakoda, Idli, etc.
What is Special in Hyderabad?
Charminar, Falaknuma Palace, Qutub Shahi Tombs, Golkonda Fort, etc are the famous tourist spots in Hyderabad. Hyderabad is also known as 'City of Pearls' for being a historically famous pearl and diamond trading center. Hyderabadi cuisine, also known as Deccan cuisine, Amalgamation of Mughal, Turkish and Arabic along with the influence of the native Telugu and Marathwada cuisines. Make sure you taste the Hyderabadi cuisines when you are going for an Indian Road Trip.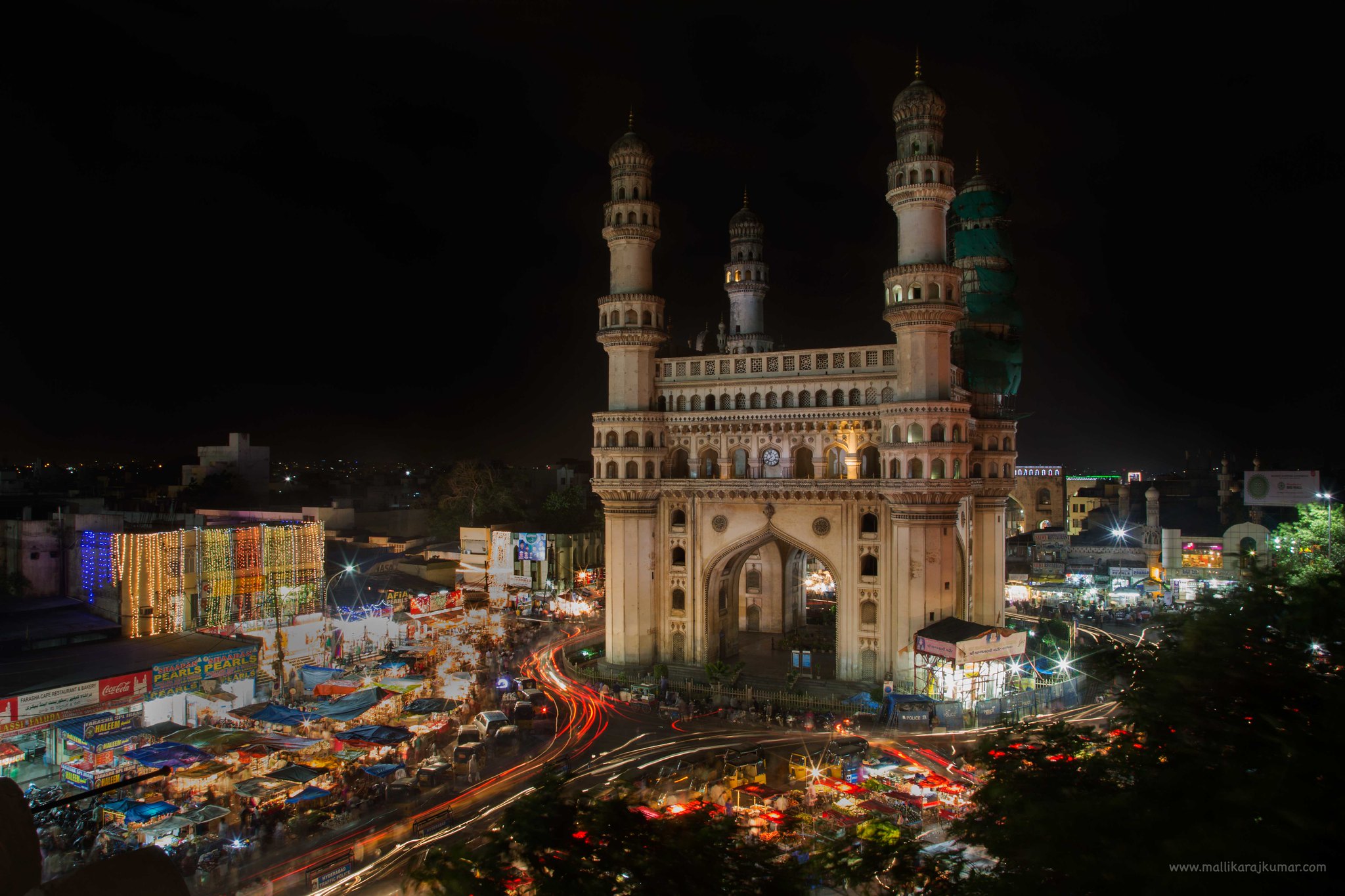 Hyderabad to Nagpur
The driving distance between Hyderabad and Nagpur is 502 km. The main places covered during the journey from Hyderabad are Kamareddy and Adilabad.
Top Places to Visit on the Way to Nagpur from Hyderabad
Adilabad is famous for its rich cultivation of cotton. Hence this place is referred to as "White Gold City". Marwadi Thali, Biriyani, Phirni, Oorru Kodi Pulusu (Chicken Curry), and Golichina Mamsam (Spicy Mutton Fried Dish) are the popular food available here.
What is Special in Nagpur?
Nagpur is also known for Deekshabhoomi, the largest hollow stupa among all the Buddhist stupas in the world. Nagpur is the Winter Capital of Maharashtra. This place is famous for Oranges and sometimes it's known as Orange city.

The top attractions in Nagpur are Swaminarayan Temple, Shree Ganesh Mandir Tekdi, Nagpur Ramtek Temple, Deeksha Bhoomi, and Khindsi Lake.

Nagpur is the Zero Mile of India. All distances are measured from this city.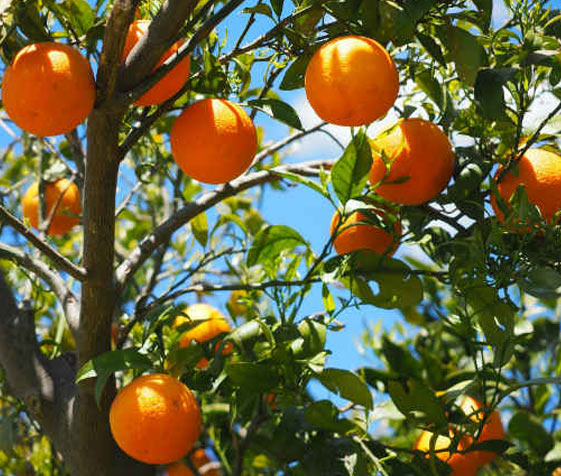 Try Nagpuri cuisines when you are going for an Indian Road Trip.
Nagpur to Gwalior
The driving distance between Nagpur and Gwalior is 705 km. The main places covered during the journey from Nagpur are Narsingpur and Jhansi.
Top Places to Visit on the Way to Gwalior from Nagpur
Narsingpur
Narsingpur is famous for agriculture and known for its fertile land. Top attractions in Narsingpur are Narsimha Mandir, Barmaan Ghat, Jhoteshwar, Dada Maharaj Mandir, etc.
Jhansi
Jhansi is famous for the queen Lakshmi Bai. The history of Jhansi attracts tourists from all over the world. Top places to visit in Jhansi are Jhansi Fort, Government Museum, Chirgaon, and Maharaja Gangadhar Rao Ki Chatri.
What is Special in Gwalior?
Gwalior surrounded by lofty hills from all sides is famous for its natural beauty and rich cultural heritage. Top places to visit are Maharaj Bada, Sun Temple, Tombs & Scindia Palace, Gwalior Fort, Sas Bahu Temple and of course Shopping .

Make sure you visit the famous forts in Gwalior when you are going for an Indian Road Trip. This fort city is famous for Chanderi Silk Sarees, Handmade Carpets, Wall Hangings, Dolls, Lacquer Ware, and Ornaments.

Gwalior is famous for its extravagant breakfast consisting of Samosas, Poha, Kachoris, and Bedai. Among the local cuisine, don't forget to try the Bhutte Ki Kees, Kebabs, Dal Bafla, Imarti, Rogan Josh, Mawa-bati, Malpua, and Jalebi as well as traditional sweets such as Morena Gajak.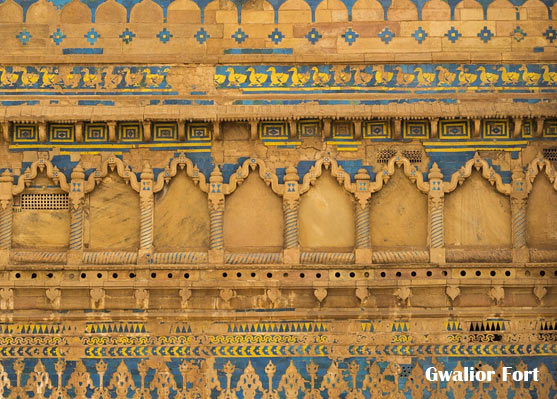 Gwalior to Agra
The driving distance between Gwalior and Agra is 120 km.
What is Special in Agra?
Agra is famous for Taj Mahal and known for its monuments, forts, palaces, and mausoleums. Taj Mahal is a UNESCO World Heritage Site and it remains to hold the same magical appeal, attracting around eight million tourists a year. This monument is the Taj Mahal that is opened from sunrise to sunset, except Fridays. Night viewing of the Taj Mahal is allowed only for five nights of the month; the night of the full moon and two days before and after.

Don't miss shopping in Agra when you are going for an Indian Road Trip.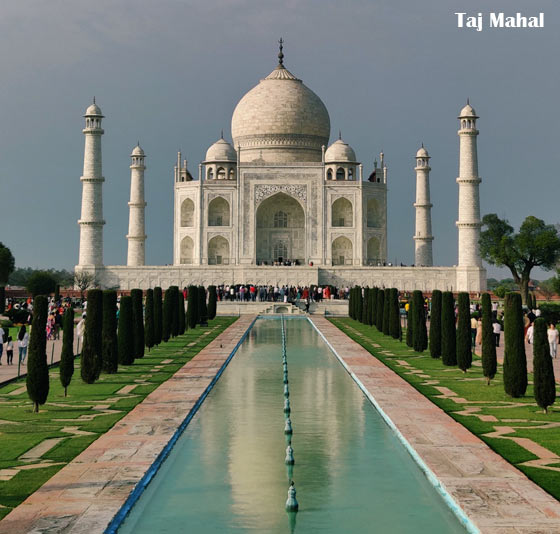 You should not miss the SHOPPING in such a historical place like Agra.
Leather Products
Agra is incredibly famous for different LEATHER products. The famous leather products you can choose here are shoes, jackets, bags, belts, etc. The best-known shopping destinations for leather products are Sadar Bazaar, Kinari Bazaar, Shahganji Bazaar, Munro Rd, etc.
Marble Replicas
Marble Replicas is the best souvenir piece to be taken from Agra. You can collect various marble crafts in different styles like vases, ornamental boxes, statues, tabletops, etc. The best destination for marble replicas in Agra is Marble Cottage at Fatehabad Rd.
Rugs & Carpets
Rugs & Carpets are immensely popular with miniature paintings and designs which seem like Mughal architectural styles. You can find different styles of carpets near the Taj Mahal complex and other shopping destinations are Kinari Bazaar, Munro Rd, Sadar Bazaar, and Shilpgram Crafts Village, etc.
Agra Jewelry 
Agra Jewelry is exceedingly popular. You can pick and choose various models of jewelry with fine works of semi-precious stones and diamonds. At Fatehabad Rd, you can find numerous stores that are known for jewelry, and other markets for jewelry are Raja Ki Mandi Market, Kalakriti Market, etc.
Hand Embroidery Textiles
Agra is also known for Hand Embroidery Textiles. Most of the embroidery textiles in Agra almost made of hand. The famous shopping destinations for embroidery textiles are the Embroidery Palace, Subhash Bazaar, and Gems & Art Gallery, etc.
Agra Sweets
Agra Sweets are immensely popular across India. The most favorite sweet item in Agra is the Panchhi Petha and other different flavors of this sweet item are Angoori Petha and Chocolate Petha. These favorite sweet items are available at Station Road and Sadar Bazaar Market area in Agra.
Silk Sarees
Silk Sarees are high demand in Agra. You can buy numerous types of Silk Sarees and textiles like Silk Velvet, Banaras Silk, Tussar Silk Fabrics, etc. Subhash Bazaar is best known for its shopping zone for silk saris and silk textiles.
Agra to Ambala
The driving distance between Agra and Ambala is 438 km. The main places covered during the journey from Agra are Greater Noida and Panipat.
Top Places to Visit on the Way to Ambala from Agra
Greater Noida
Greater Noida is a city, located in the Gautam Budh Nagar district of the state of Uttar Pradesh. The top attractions to visit in Greater Noida are Buddh International Circuit, Surajpur Bird Sanctuary, The Grand Venice Mall, India Exposition Mart, and City Park.
Panipat
Panipat is also known as "City of Weavers" and "Textile City". Panipat has a very glorious place in the history of India. It is said that, at the time of the battle of Mahabharata, the five villages which were demanded by the Pandavas from Duryodhana, "Panipat" was also one of them.

The top sightseeing places in Panipat are Devi Temple, Kala Amb, Salar Gunj Gate, Panipat Museum Tomb of Bu-Ali Shah Kalandar, and Kabuli Bagh Mosque.
What is Special in Ambala?
Ambala is a beautiful Twin City where both Hindi, as well as Punjabi mix put, can be seen. This city is one of the most famous and biggest rail junctions in North India. This city relates to high-speed Rajdhani, Shatabadi trains, and Express trains to all major cities of India.

The top attractions to visit in Ambala are Jaggi City Center, Gurudwara Panjokhra Sahib, Gurudwara Manji Sahib, Sis Ganj Gurudwara, and Rani Ka Talab.

The typical meal in Ambala is a mix of Rotis made of wheat, gram flour, and bajra. Bajra Aloo Roti and Besan Masala Roti are the known specialties of Rotis in Ambala. Kadai Hara Cholia, Singri ki Subzi, Gajar Methi, Tomato Chutney, and Bathua Raita are quite common among all the dishes.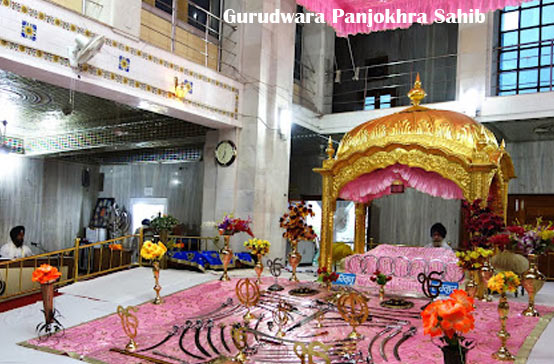 Ambala to Manali
The driving distance between Agra and Ambala is 332 km. The main places covered during the journey from Ambala are Mandi and Kullu.
Top Places to Visit on the Way to Manali from Ambala
Mandi
Mandi is situated on the banks of the river Beas. The town is also the gateway to Himachal's most famous valleys – Kullu, Manali, Lahaul, and Spiti. This place offers adventurous experiences like camping and trekking. Mandi is often called the "Varanasi of the Hills".

Make sure you spend some time on the banks of River Beas when you are going for an Indian Road Trip.
Kullu
Kullu is one of the famous tourist destinations and is an open valley formed by the Beas River between Manali and Larji. Kullu is famous for temples, vast & beautiful majestic hills which are covered in Pine and Deodar forests.

The best places to visit in Kullu include the Great Himalayan National Park, Raghunath Temple, Bijli Mahadev Temple, Pandoh Dam, Bhrigu Lake, Manikaran, Chandratal Lake, Chandrakhani Pass, Gauri Shankar Temple and many more.
Kullu Adventure
Kullu is a favorite spot of adventure enthusiasts since it offers a variety of adventure activities like river rafting, trekking, mountaineering, paragliding and hiking over the Himalayan glaciers & hills.
What is Special in Manali?
Manali is known for its infinite adventure opportunities, the famous Hadimba Temple, the snow-laden Solang Valley, the scenic Rohtang Pass, and its delightful culinary scene.

Please make sure you experience the beautiful Rothang Pass when you are going for an Indian Road Trip. Top attractions in Manali are Solang Valley, Naggar Castle, Tibetan Monasteries, Manu Temple, Hadimba Temple, Rothang Pass, Gauri Shankar Temple, Beas Kund etc.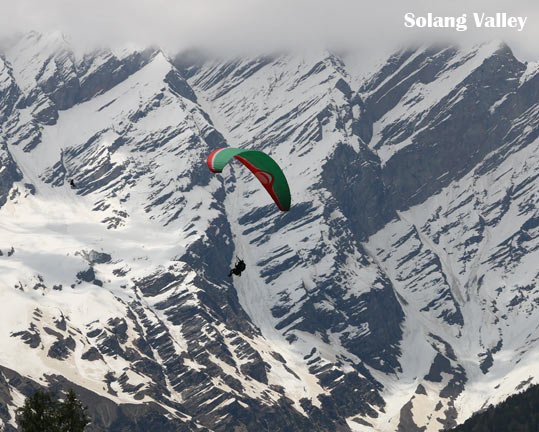 Manali to Khardung La
The driving distance between Manali and Khardung La is 511 km. The main places covered during the journey from Manali are Keylong, Jispa, and Leh.
Top Places to Visit on the Way to Khardung La from Manali
Keylong
Keylong is in the Lahaul and Spiti District of the state of Himachal Pradesh. Top places to visit in Keylong are Bara-Lacha Pass, Deepak Tal, Kardang Monastery, and Shashur Monastery.
Jispa Village
Jispa Village is the main stop for Leh & Khardung La travelers and it is located 120 km away from Manali. This village is surrounded by the southern hills of Himalayan ranges and this beautiful village is a good place for refreshment.
Leh
Leh is the capital and largest town of the union territory of Ladakh. Leh is a dream destination for adventurous travelers. Tranquil valleys, high mountain passes, picturesque villages, beautiful landscape, pristine alpine lakes, and snow-clad Himalayan peaks are worth to visit once in a lifetime.

Top attractions to visit in Leh are Leh Palace, Namgyal Tsemo Gompa, Chamba Temple, Gurdwara Pathar Sahib, War Museum, The Victory Tower, etc.
What is Special in Khardung La?
Khardung La is situated at an elevation of 5,602 meters, is hailed to be the highest motorable pass across the globe. Khardung La Pass is maintained by the Border Roads Organization. This pass is strategically important to India as it is used to carry supplies to the Siachen Glacier.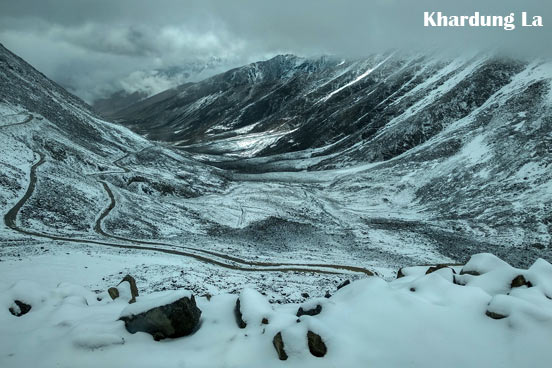 This place is also known as the 'Pass of Lower Castle'. Adventure bikers from all parts of our country and across the world visit this mountain pass on their motorcycles to experience this adventurous trip.